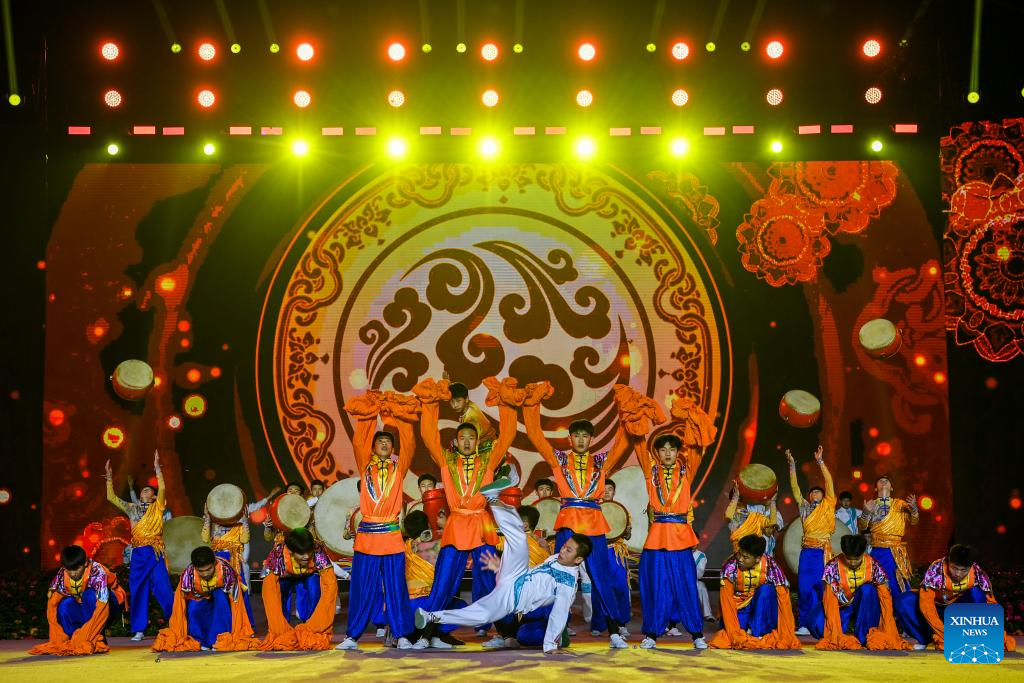 Actors perform during the closing ceremony of the first Student (Youth) Games of China in Nanning of south China's Guangxi Zhuang Autonomous Region on Nov. 15, 2023. (Xinhua/Cao Yiming)
NANNING, China, Nov. 15 (Xinhua) -- China wrapped up its first Student (Youth) Games with a vibrant closing ceremony here on Wednesday that celebrated the energy and dynamism of the young participants.
Held under the theme "A Tribute to Youth," the closing event showcased music, dance, and a cultural exhibition at Bronze Drum Square in Mount Qingxiushan Scenic Area, a renowned tourist spot in Nanning city, Guangxi Zhuang Autonomous Region.
Featuring 39 sports, 51 disciplines, and 805 events across open and campus categories, the 11-day multi-sport gathering brought together 18,000 athletes from 101 delegations nationwide. The organizers announced at a press conference that the Games witnessed the surpassing of 11 world youth records, the tying of one world record, and the improvement of three Asian records. Additionally, several Chinese national youth and student records were broken in events such as shooting, swimming, and athletics.
Speaking at the press conference, Li Hui, director of the Department of Youth in the General Administration of Sports of China, emphasized that the inaugural Student (Youth) Games showcased China's sports talent pool, reflected the success of integrating sports and education, and would contribute to the sustainable development of competitive sports in the country.
Throughout the sports gala, athletes participated in various social and cultural activities. The Games, organized by the Ministry of Education, the General Administration of Sports, and the Central Committee of the Communist Youth League, resulted from the merger of the National Youth Games and the National Student Games. This consolidation aligns with China's 2020 guideline to deepen the integration of sports and education, fostering the healthy development of the country's youth.
Notably, the Student (Youth) Games marked Guangxi's debut as a host for a national comprehensive sports event.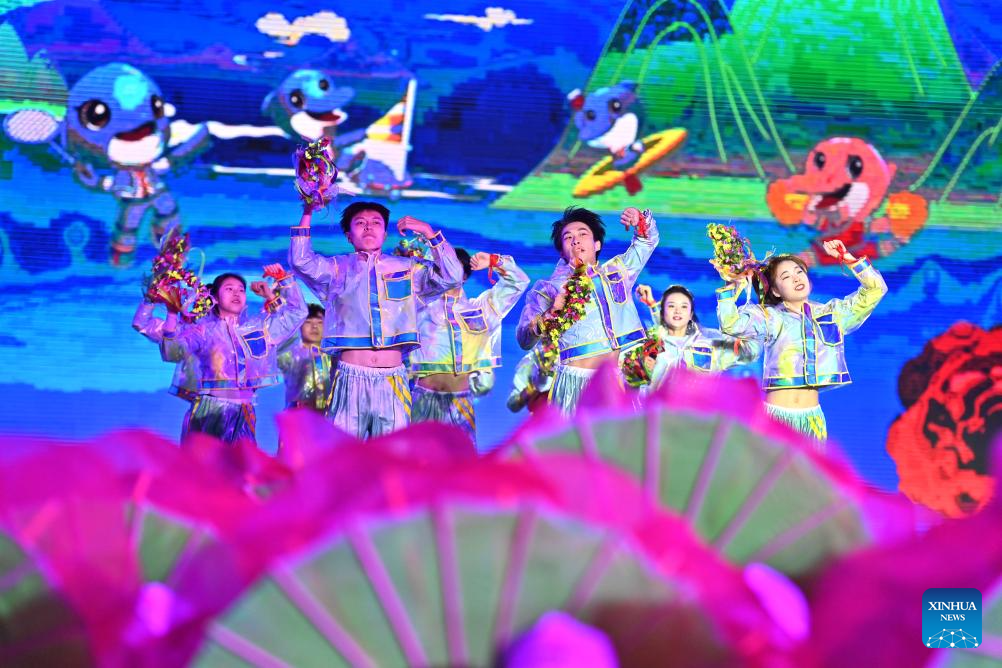 Artists perform during the closing ceremony of the first Student (Youth) Games of China in Nanning of south China's Guangxi Zhuang Autonomous Region on Nov. 15, 2023. (Xinhua/Zhou Hua)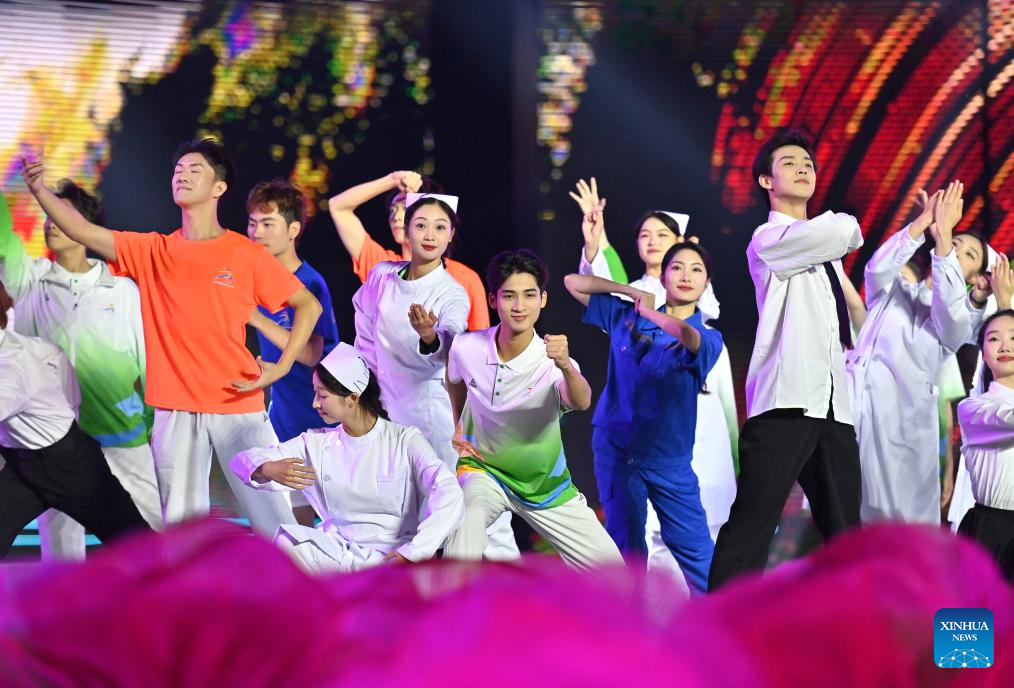 Artists perform during the closing ceremony of the first Student (Youth) Games of China in Nanning of south China's Guangxi Zhuang Autonomous Region on Nov. 15, 2023. (Xinhua/Zhou Hua)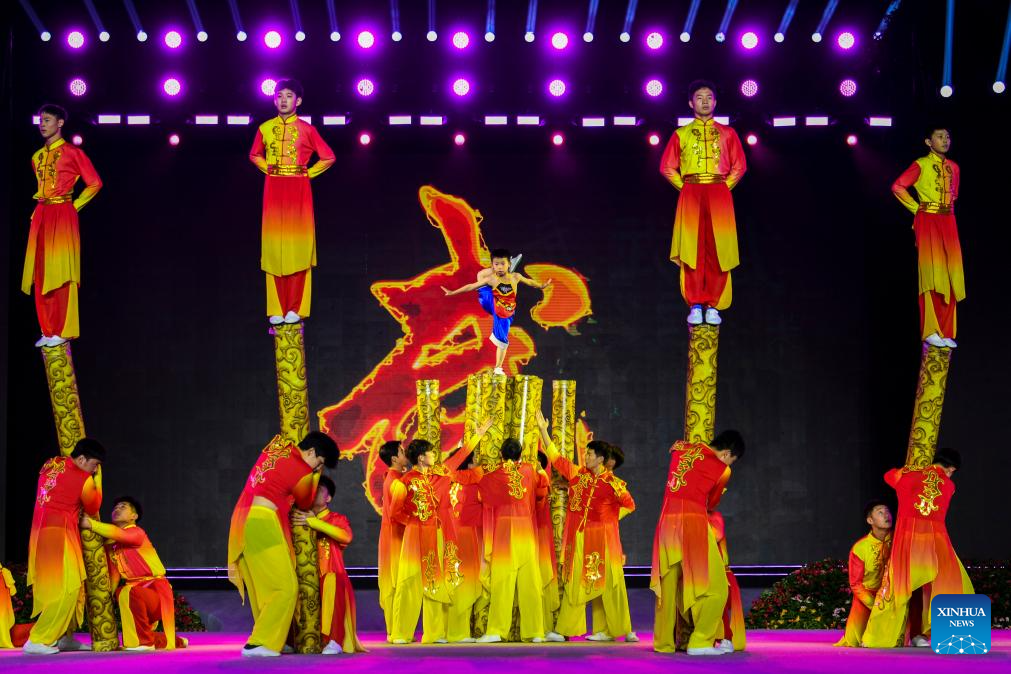 Actors perform during the closing ceremony of the first Student (Youth) Games of China in Nanning of south China's Guangxi Zhuang Autonomous Region on Nov. 15, 2023. (Xinhua/Cao Yiming)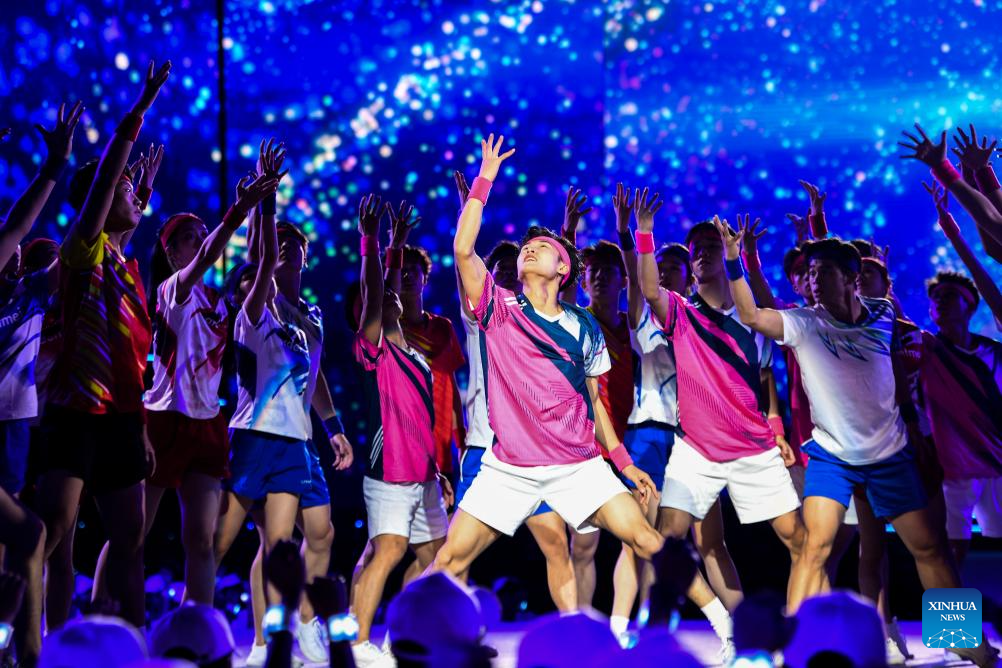 Actors perform during the closing ceremony of the first Student (Youth) Games of China in Nanning of south China's Guangxi Zhuang Autonomous Region on Nov. 15, 2023. (Xinhua/Cao Yiming)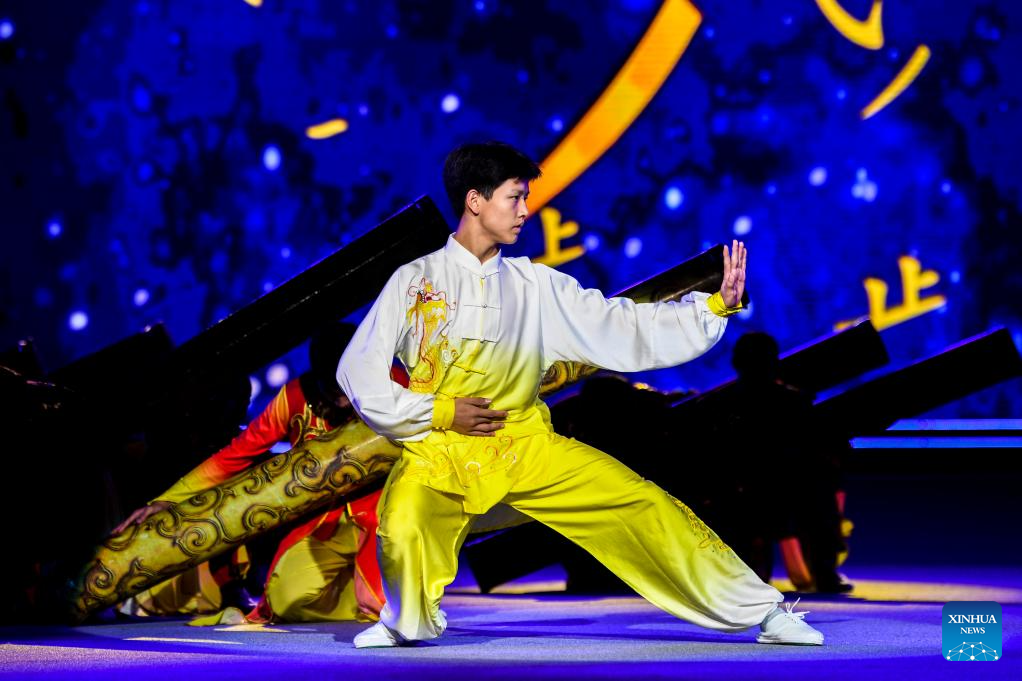 An actor performs during the closing ceremony of the first Student (Youth) Games of China in Nanning of south China's Guangxi Zhuang Autonomous Region on Nov. 15, 2023. (Xinhua/Cao Yiming)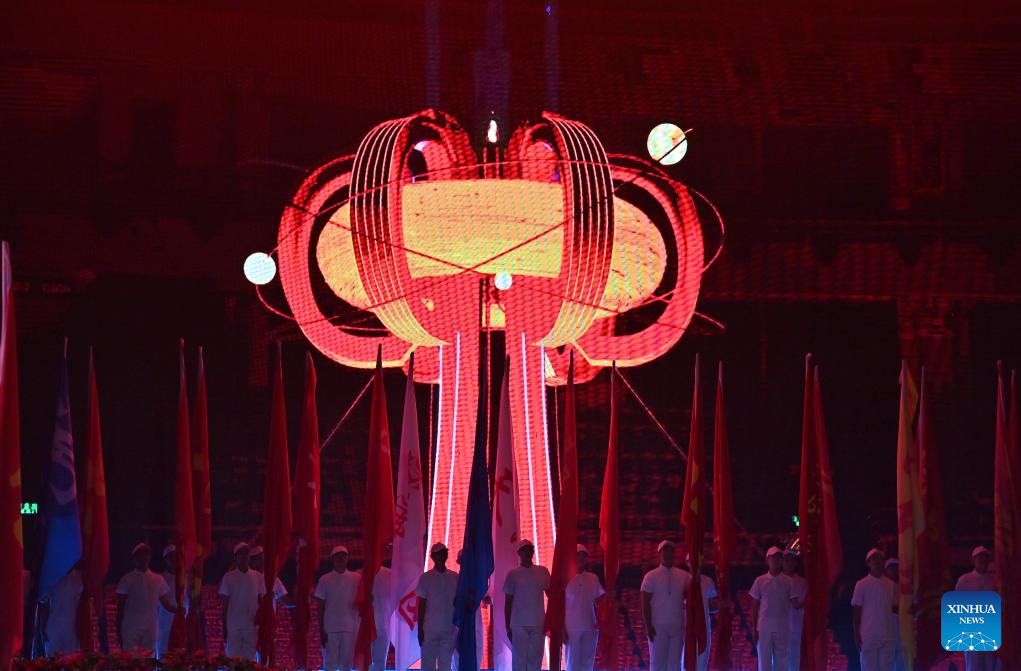 The flame in the Cauldron is extinguished during the closing ceremony of the first Student (Youth) Games of China in Nanning of south China's Guangxi Zhuang Autonomous Region on Nov. 15, 2023. (Xinhua/Zhou Hua)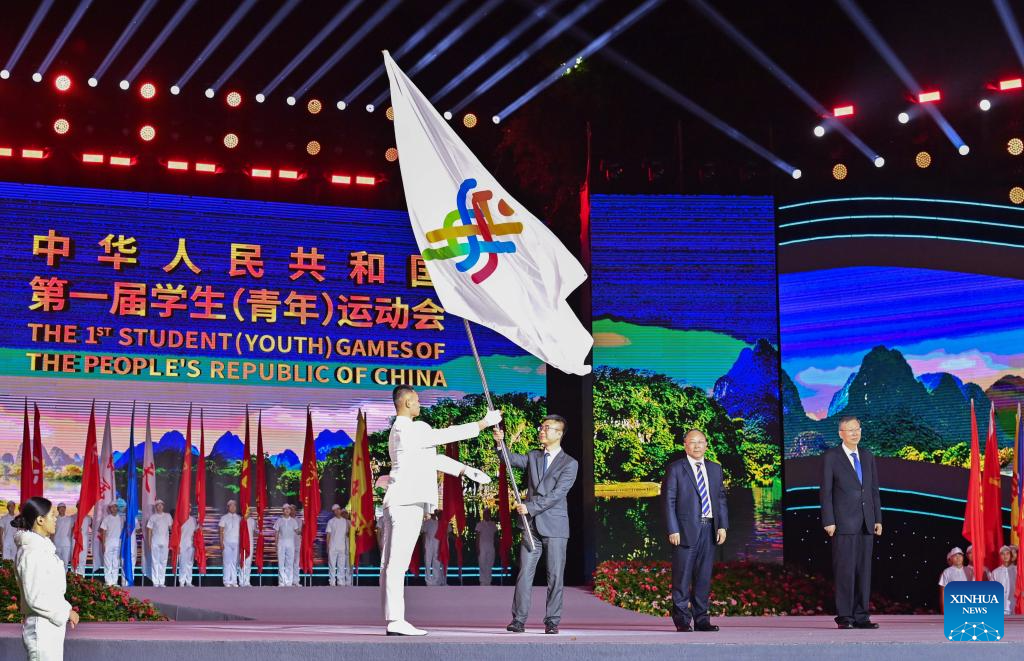 This photo taken on Nov. 15, 2023 shows the handover ceremony of the flag during the closing ceremony of the first Student (Youth) Games of China in Nanning of south China's Guangxi Zhuang Autonomous Region on Nov. 15, 2023. (Xinhua/Zhou Hua)
Editor: WJH