Beijing - Carl Fey, Professor of Strategy at BI Norwegian Business School in Norway, recently praised China's accomplishments in environmental protection and sustainable development during an interview with Guangming Online.
Fey said China's dedication to environmental protection reflects its pursuit of high-quality growth. He highlighted China's leadership in the electric vehicle industry as one example of this commitment and expressed his amazement at the remarkable progress China has made in environmental sustainability over the past decade.
Fey underscored China's proactive role in global climate governance, emphasizing its role as a responsible country. He exemplified China's efforts to reduce CO2 emissions, improve its carbon footprint, and work toward achieving the "dual carbon" goals. He also mentioned China's introduction of the green Belt and Road Initiative, demonstrating China's commitment to environmentally friendly development in its international participation.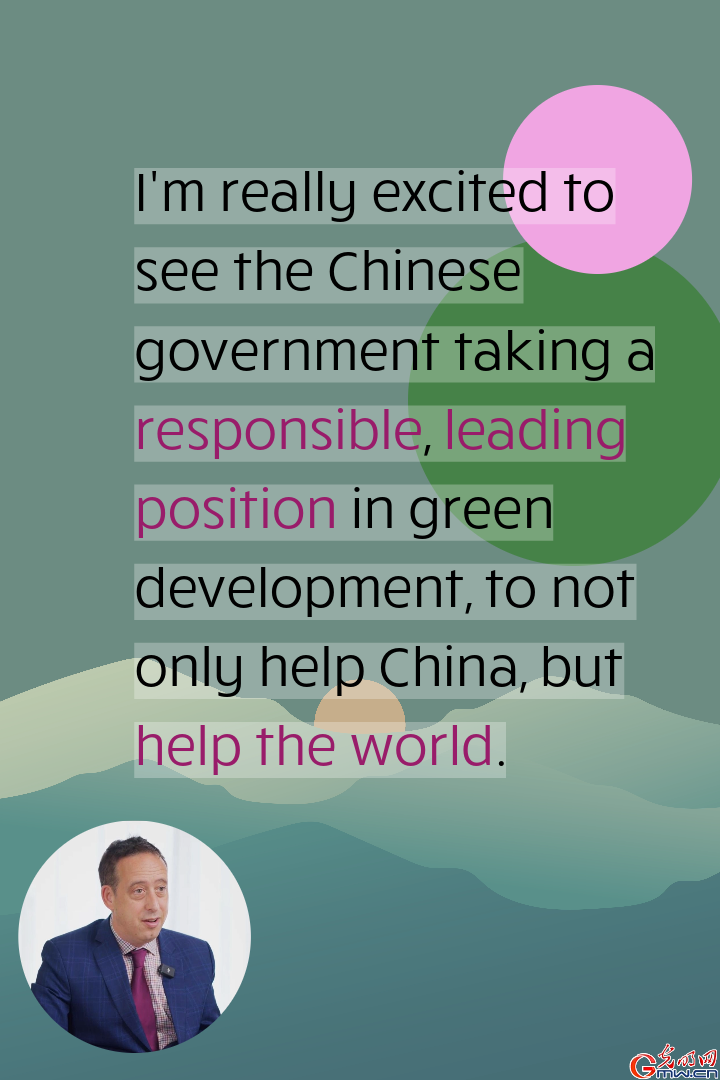 "If we move ten years ago, I would say China was primarily concerned about its (own) development," Fey stated, "I think now we can say, even going beyond just the green development, China has started to take a concern in the world's development."
Global environmental governance has become a consensus of the international community. Since the 18th National Congress of the Communist Party of China, China has adhered to the concept of building a community with a shared future for mankind, actively participated in global environmental governance, assumed the responsibilities of a major nation, and contributed Chinese wisdom to implementing the United Nations' 2030 Sustainable Development Agenda and promoting global sustainable development, all while jointly building a clean and beautiful world.
Editor: ZAD