Recalling the meeting between President Xi Jinping and President Joseph R. Biden in Bali, Indonesia, China and the United States reaffirm their commitment to work jointly and together with other countries to address the climate crisis. In this regard, China Special Envoy for Climate Change Xie Zhenhua and U.S. Special Presidential Envoy for Climate John Kerry met in Beijing from 16 to 19 July 2023 and at Sunnylands, California, from 4 to 7 November 2023 and released "The Sunnylands Statement on Enhancing Cooperation to Address the Climate Crisis."
Here is the section of the statement on "Forests".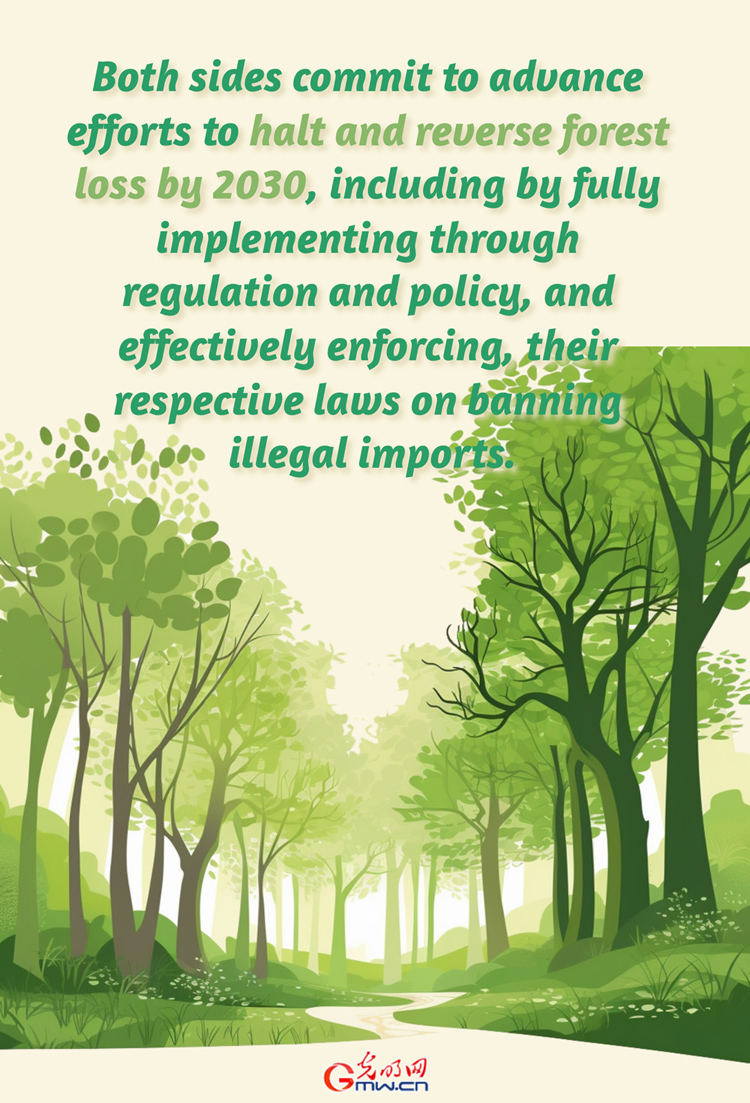 -- Both sides commit to advance efforts to halt and reverse forest loss by 2030, including by fully implementing through regulation and policy, and effectively enforcing, their respective laws on banning illegal imports.
Editor: JYZ