Recently, the 19th Chinese American Film Festival and the Chinese American Television Festival, themed "Better Films, Better World" held its opening ceremony and "Golden Angel Award" ceremony in Los Angeles, USA. This annual cultural event connects the two major global film markets and celebrates outstanding talents. Rising talent in the film industry, Zhang Zixin, clinched the prestigious Golden Angel Award for her short film "Lucky Market."
In "Lucky Market," Zhang Zixin explores community and racial tension through the perspective of an elderly Asian grocery store employee facing a sudden crisis. Her extraordinary storytelling abilities, evident in this piece and her other works, have garnered widespread acclaim from both audiences and critics.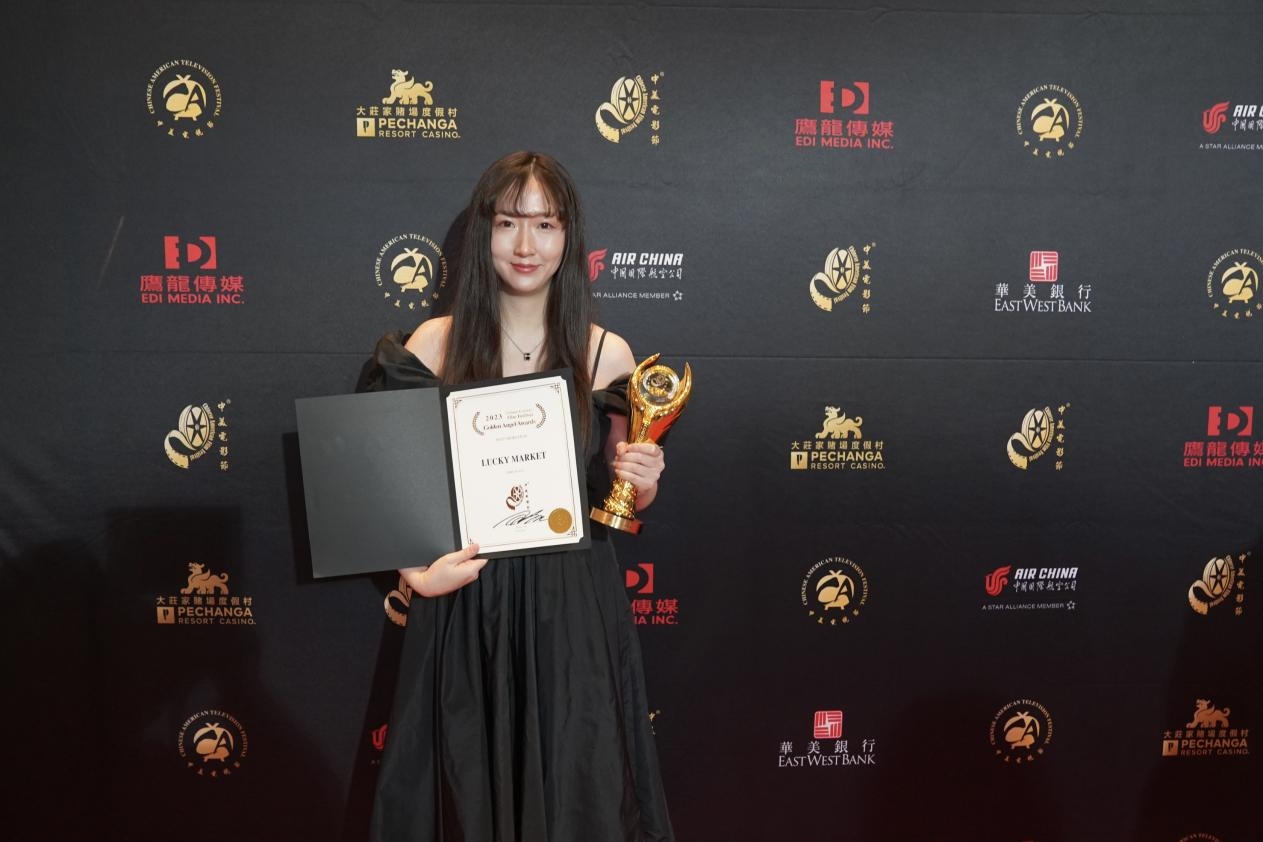 Zhang Zixin, an emerging figure in the film industry, has gained recognition for her exceptional role as a young female producer. Currently residing in Los Angeles, she is an outstanding alumna of the American Film Institute, where she completed her master's degree in producing under the mentorship of Lianne Halfon, producer of Oscar-winning films "Juno" and "The Perks of Being a Wallflower." Zhang Zixin holds a master's degree in Documentary Media Arts from Northwestern University and a bachelor's degree in Film, Painting, and Sculpture from the prestigious School of the Art Institute of Chicago, showcasing her passion and dedication to the field of film arts.
Zhang Zixin's visual works focus on human narratives and societal issues, earning her selections at various Oscar and British Academy of Film and Television Arts (BAFTA) recognized film festivals such as the Los Angeles International Short Film Festival, Edmonton International Film Festival, American Film Institute Film Festival, Rhode Island International Film Festival, and Cannes Film Festival. Her involvement in producing the documentary series "Lady Parts Justice In The New World Order," which premiered at the Doc NYC Film Festival (an Oscar-qualifying festival and one of the largest documentary film festivals in the U.S.), delves into the resistance following the deprivation of women's reproductive rights, sparking widespread discussion. Zhang Zixin's artistic talents span multiple domains, from film to photography, painting, and sculptural installations, with her works exhibited across the United States, Spain, China, India, and Russia.
Editor: WRX